Mobile KTV( Karaoke) with social context
Changba is mobile karaoke application. Changba provides a platform for music fans and allows users to share their performance with friends.
Screenshots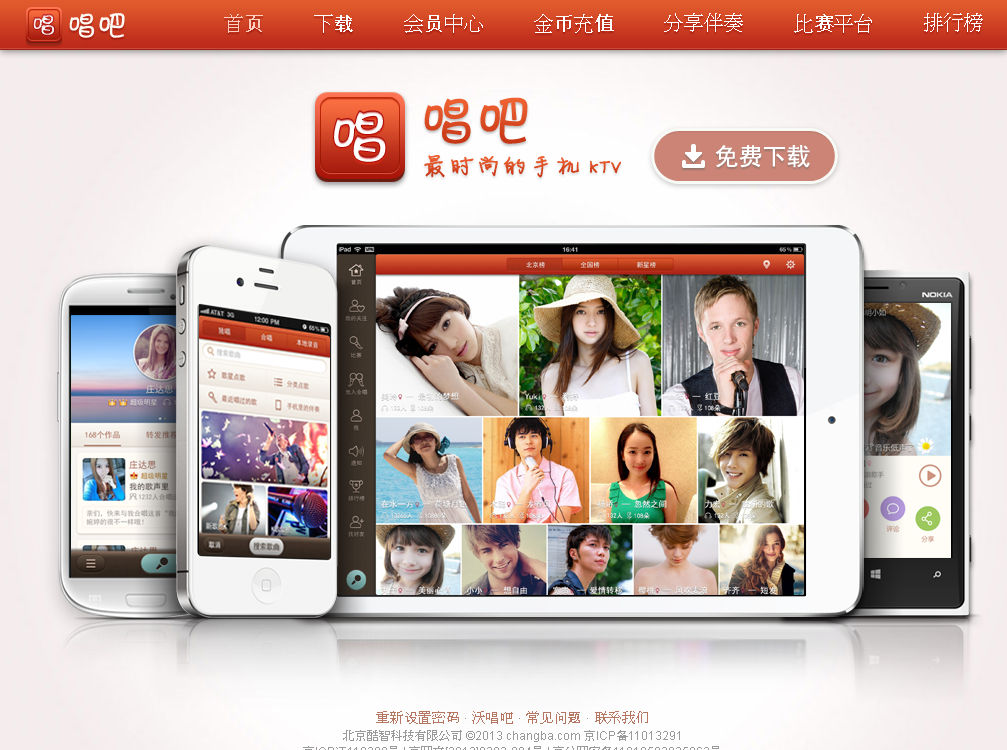 Changba is a Chinese smartphone application that offers a portable solo KTV booth for users. Users of Changba are able to upload their own renditions onto Sina, Weibo or Tencent's Qzone, and even create accompanying photo slides. Other options include browsing other people's songs and commenting or sending virtual flowers if the users enjoyed them. Changba has created a number of in-app celebrities with thousands of fans. Secondly, Changba has a filtering facility including built-in automatic sound mixers and echo effects. Changba was founded by Chen Hua. In February 2011, this application attracted $2 million of funding from BlueRun Ventures.