Online fashion media company for young women
Meilishuo is China's leading fashion social network for fashion commerce and beyond. More than 20 million users registered online and over 3 millions of customer use Meilishuo every day.
Screenshots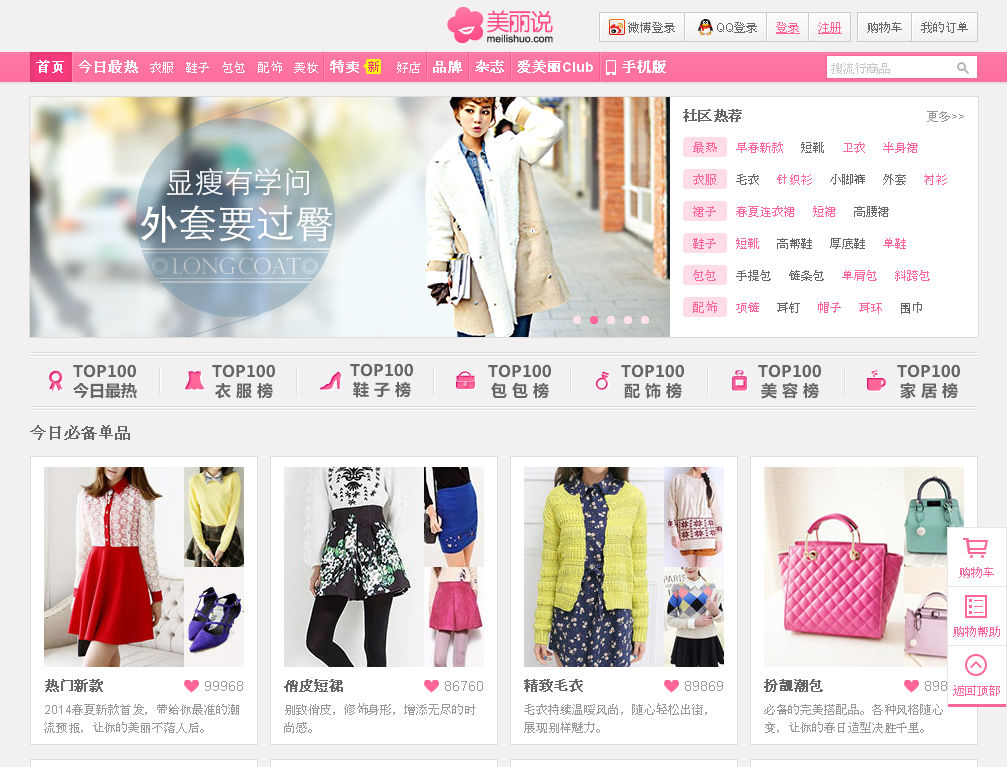 Meilishuo.com is a Chinese Pinterest-like website that enables women to find personalized clothing and skin care products. Users can search for experts, shops, group buying sites, and share online shopping links and information on their favorite products. The products listed on Meilishuo.com come from third party websites, and primarily have listings on Taobao, China's largest e-commerce site. When users click on a product on Meilishuo, they are re-directed to the third party sites, including Taobao, where they can make their purchase, after which Meilishuo receives a commission. Launched in November 2009 Meilishuo.com received its financing round A from Blue Run Ventures. According to Meilishuo.com, the number of its registered users has reached 150 million since its launch in March 2010. The daily user volume is 3.2 million while the daily number of page views is 164 million, and per user traffic is averaged at 51 pages. Every month, the website brings about 700 million yuan to Taobao's turnover, while its biggest competitor in China is Mogujie.
Latest News