Petra Solar is a clean energy technology company that provides solar and smart grid solutions for utility, commercial and residential applications.
Petra Solar's core technology is the SunWaveâ"¢ UP Series, an integrated utility grade solar, smart grid, and power management solution primarily designed for deployment on utility distribution and streetlight poles.
Screenshots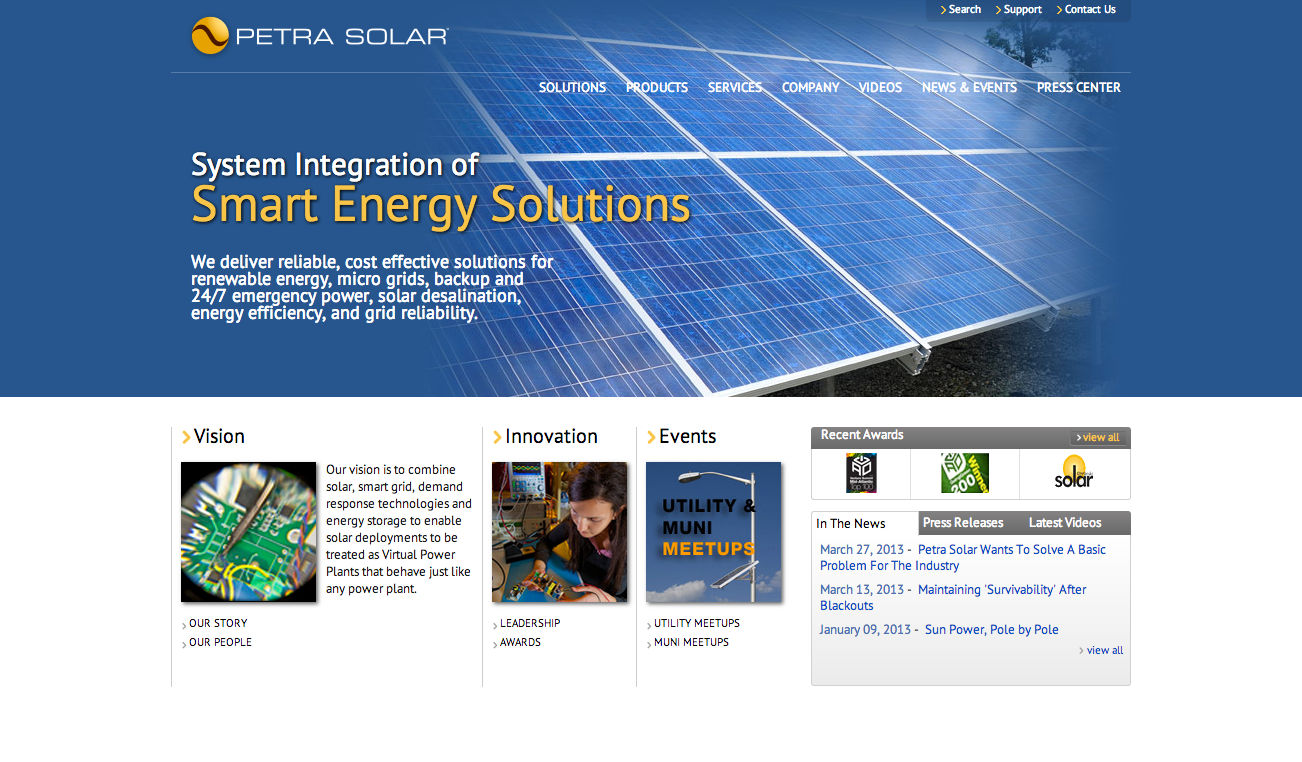 Petra Systems is a leading global technology provider for the renewable energy, energy efficiency, and distributed power generation markets that delivers intelligent, sustainable, and resilient remotely managed networks for Smart City infrastructure. Leveraging its core expertise in power electronics, controls, and communications, the company is a market leader in system integration of advanced technologies for renewable energy, micro grids, energy efficiency, grid reliability, and grid operation and maintenance. Petra delivers reliable, cost effective smart energy solutions that intelligently power urban and remote communities, cities, solar farms, and grids. With over 200,000 installed systems across the globe, Petra Systems combines technology innovation with competitive financial packages to help municipalities, utilities, and transportation authorities transform streetlights into one of their most valuable smart city assets.